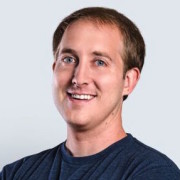 I look like this (on a good day).
Recent Posts
Welcome to CodeBestowed!
I hope that reading my blog is a rewarding and entertaining experience for you.
My primary goals for this blog are:
Provide insight into my struggles and triumphs as I attempt to start and grow a software company. (More details on that later...)
Describe technical challenges that I encounter along the way, and any solutions, if applicable, that I discover.
Increase my "Internet footprint."
Become a better and faster writer.
Thanks for reading,
Eric